Our absorber dyes are widely used as the functional selective wavelength absorbing component in plastic optical filters. Many filters may be manufactured by injection molding, or by dissolving the dyes into a resin, ink, or adhesive followed by casting into thin films, or by other techniques.
For the injection molding customers, we offer multiple grades of powders with controlled particle sizes beyond the as-manufactured dyes, which are uniform coarse powders intended for solution phase processing.
These finer forms of our dyes, in order of decreasing particle size:
F = fine grade,
MG = molding grade,
MG14 = a yet finer molding grade,
MGSD = an exceptionally fine powder.
All grades are chemically identical to the original dye.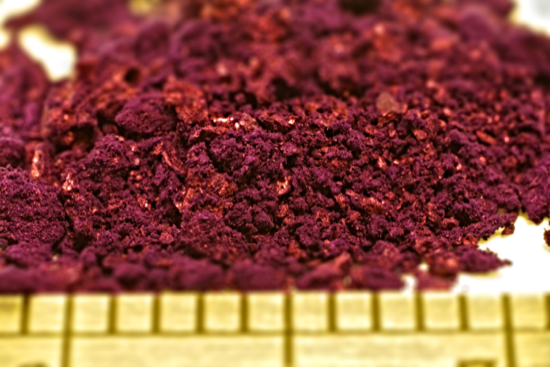 Standard Grade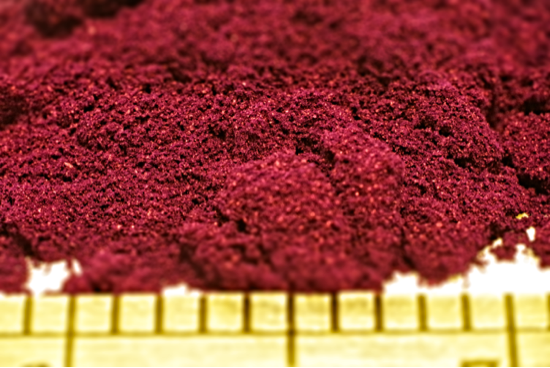 MG Grade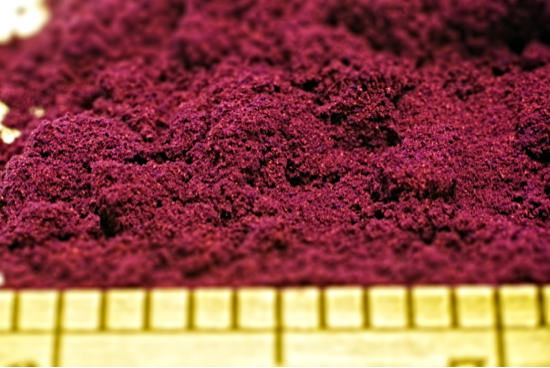 MGSD Grade
These increasingly finely powdered dyes dissolve more quickly into resins during extrusion and molding, leading to more uniformly dyed parts, especially when molding at low temperatures with high flow resins. In addition to the as-manufactured coarse materials, we stock the most used versions (F, MG, MG14, and MGSD) of many dyes.
List of generally stocked molding grade dyes. Others may be available for special order.
Please contact us for suggestions on which form of dye is likely best for your processes and specialty products.